The Vietnam Trade Office in the US said that the US Department of Agriculture has officially announced the conditions for importing fresh longan from Vietnam.

The Ministry of Industry and Trade said that on August 15, 2019, the Vietnamese Ambassador to the United States, together with the Head of the Trade Department, worked with the US Department of Agriculture to discuss issues related to the export of longan Vietnam.
Accordingly, the following conditions apply to the import of fresh labels from Vietnam to consumers. The US Department of Agriculture will assess the suitability of imports against import conditions.
Specifically, before importing into the US market, importers need to register a valid license granted by the Australian Ministry of Agriculture. Import licenses are granted when all import conditions are met.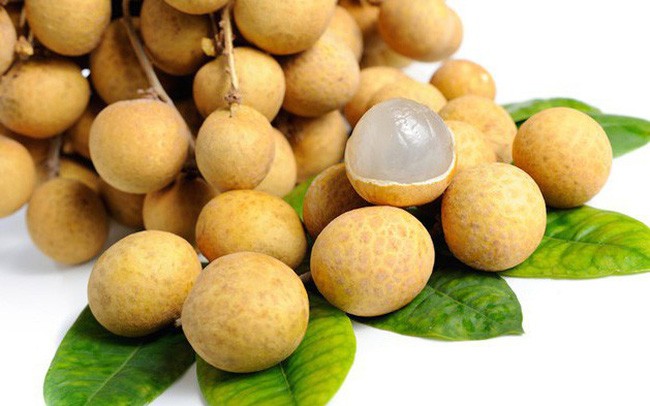 If the importer is aware that the information provided to the biosafety officer is inaccurate or missing, the importer or their agent must do so as soon as possible.
Notify the Director of Biosafety Agency Provide additional or accurate information to the Director of the biosafety agency.
The requirements before exporting goods and labels must be originated, produced and exported according to the operating system necessary to maintain and verify the status of plant quarantine, and the fruits must pass Required risk management measures below. In order to prove compliance with these requirements, on the quarantine certificate must specify additional information.
Export label fruits must not mix contaminants (eg, magnetic strips and leaves, soil, seeds, or other foreign materials).
Export goods must meet at least one of the safe packaging methods. Freshly packaged labels must be labeled with full verification information for the purpose of traceability. The packaging and transporting process is not contaminated by insect quarantine or related conditions.
Shipments must be inspected upon arrival to verify compliance with import conditions before clearance.
Shipments during biosecurity control are not allowed to be forwarded by road without the consent of the Australian Department of Agriculture. Shipping shipments by air or sea for inspection at the port of destination are allowed.
Once biosecurity requirements have been met, importers are responsible for ensuring that all imported foods comply with the Food Import Control Act of 1992 including the Real Standard Law. Australia and New Zealand products. Food shipments may be given for inspection and analysis in accordance with the imported Food Inspection Program.
So the Ministry of Industry and Trade informs domestic traders and exporters to understand the situation in order to facilitate the production and export of left-handed fruits in the coming time.
Source: Tri Thuc Tre