Covid-19 despite the difficulties, agriculture is the best growth sector since the beginning of the year, maintaining its supporting role in the economy.
However, the goal of becoming a great power in Vietnam still has a long way to go. TS. Dang Kim Son, Director of the Institute of Agricultural Institution and Market Research under the Vietnam National Academy of Agriculture, discussed this issue with a reporter of the Investment Newspaper.
Agriculture used to be considered the backbone of the economy in each crisis. Given the current difficulties of Covid-19, can agriculture fulfill its mission, sir?
The difficulty presented by the present Covid-19 once again proves the important role of agriculture. In the first 9 months of the year, with the growth rate of 2.93%, the growth rate of agriculture was higher than that of jobs and services. Export of agriculture, forestry, fishery and seafood decreased slightly compared to the last year, but still reached over 40 billion USD. During the crisis, many main items remained high, many items were priced. This is successful without any disciplines.
Thus, certified agriculture is a stronghold for the economy in difficult circumstances. Agriculture is protected not only for individual rural families, but for the economy as a whole.
Steady over many economic crises, but agriculture still has not had many new businesses to invest in, when Vietnam has huge profits from agriculture. Affordable, agriculture is too difficult to get rich?
Investment in agriculture has been initiated in recent years, with the appearance of a number of "giants" investing in high-tech agriculture, building large production processing factories. Although it has not formed a strong wave yet, because our country's leading business force - small and medium-sized enterprises - has not participated much in this field, this song is also a positive sign of work attract advice to agriculture.
I think that, in the context of an epidemic world economy, not only Vietnamese businesses, but also the world business people are adjusting their investment orientations. In the future, investment tends to focus more on the real economy, the green economy. Therefore, agriculture is still the direction and destination of many future investors. With a clear strategy, planning and environment, there is no reason not to have more domestic and foreign investors participating in this field.
In the world, many countries get rich through agriculture, such as the Netherlands (growing flowers, raising cows), Israel (growing fruit trees, vegetables) ... Many countries such as Australia, the US, and Korea ... do not forget that. strong in agriculture ... when investing in developing farm economy.
Vietnam has a natural advantage in agriculture. If we can mobilize the strength of the business force, upgrade small farmers to large, linked farms, we will be a national agriculture.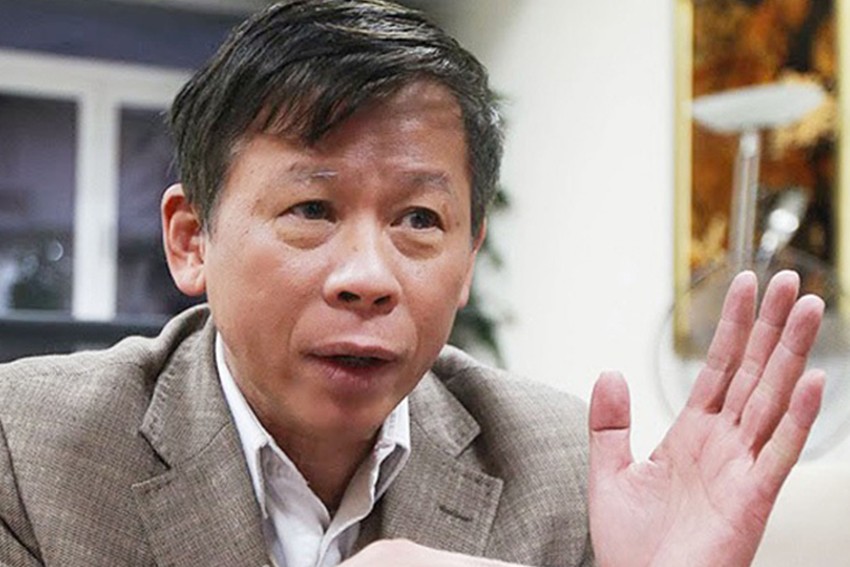 Dr. Đặng Kim Sơn, Director of the Agricultural Institution and Market Research Institute.
To become an agricultural powerhouse, many people expect to play the leading role of business. In your opinion, is this possible?
Vietnam's agriculture has developed dramatically over the past 35 years, mainly based on a large number of households, smallholder farmers and a few small and medium enterprises. This is the force that helps our country's agriculture to be highly resilient, well adapted to many changes. However, it is difficult for that type of small and retail organization to enhance its competitiveness, dominate the international market with high requirements for product quality, sustainable production and environmental friendliness. In order to apply science and technology, invest deeply in processing and open international markets, it is essential to play the leading role of large enterprises.
However, international lessons also show that enterprises play a decisive role in the development of industry and services, but enterprise-based agricultural production is not the only path.
In fact, in many successfully developed economies in Northeast Asia, Northern Europe ..., farmers themselves are linked together in the structure of cooperatives, farmers' associations and associations, empowered by the State, is the leader in agriculture. Farmers actually own their own organizations, the State provides funding to the farmer's organizations and gives them the right to manage all stages of agricultural production.
Can Vietnamese farmers take on such a role, sir?
Vietnamese farmers have played a key role in defending the country, pioneering in economic innovation, being a pillar in the process of industrialization, so they will completely be able to master their own destiny and handle success is the most difficult issues in the market, science - technology, natural disasters, epidemics, which now have to rely on the help of others.
It is crucial that we really put the farmers in a central role and position as the spirit of Central Resolution No. 26 NQ / TW on agriculture, farmers and rural areas? If the answer is yes, then Vietnamese farmers can completely do that very difficult task.
However, we need to act quickly. Vietnam has entered a period of rapid population aging. The "golden window" of our country's young working age will close in 10 - 15 years. Moreover, the 4.0 technology revolution is having a huge impact on the economy, Vietnam is among the countries forecasted to be the most affected, with 70% of workers at risk of losing their jobs due to automation. within the next 15 years.
Human resources - the main factor creating advantages for Vietnamese agriculture - are facing the last opportunities. The professionalization of farmers, building up the formal labor market ... are urgent measures that need to be taken.
Source: https://baodautu.vn/